MFNZ is committed to helping our landowners achieve a successful outcome
MFNZ works with clients to the point where they start generating income from all types of plantation establishments. There are many risks along the journey that land owners need to be aware of.
Examples:
Poor survival rates
Poor establishment practices
Poor growth rates
Low income yields
Unanticipated costs
MFNZ has identified 5 key steps to addressing the above risks so that the landowner is set-up for the successful establishment of their plantations.
These steps are outlined below, and form the basis of engagement with our clients throughout the period when they are establishing their plantations until the point where they start generating income.
Initial Discussion to get to know your Dreams and Aspirations for your Whenua
Site Visit to see how we can help you implement your vision
Recommendations and Plan for Plantation and/or Apiary Establishment and Management, and Financial Forecasting
Plantation and/or Apiary Establishment
Plantation Monitoring
At each stage of the process, MFNZ involves key subject matter experts and the most suitable products and services to maximise the chances of success for the landowner.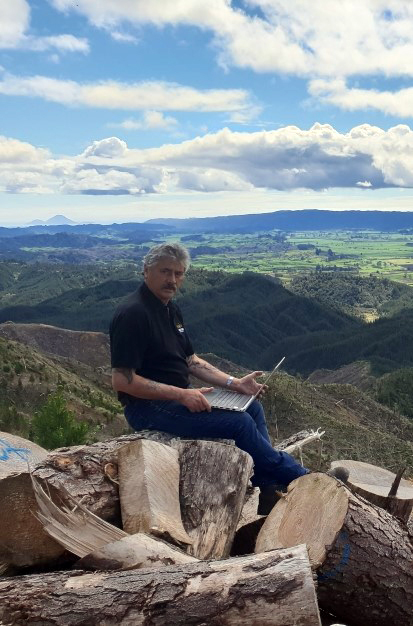 Rob created MFNZ 2020 to provide a service of excellence ultimately for the Landowner. The model looks closely at alternative land use and income diversification. Rob has a vast background and experience in all aspects of Forestry and Management.
Rob has been the National Manager Govt/Iwi relationships / Plantation Establishment for a 2 year period working for Manuka Farming New Zealand Limited. This company has now changed ownership and shareholders and has been renamed Optimal Forestry Limited. Rob and the MFNZ Team will be working closely with the new company going forward providing strategic advice as well as plantation establishment services.
Previous positions held include Chief Executive Officer with Te Manawa o Tuhoe, Chair and Director of the Tuhoe Fisheries Asset Holding Company, inaugural directorship position with Miro Limited NZ's largest collective of Maori entities, also a founder of the new Geothermal Dairy Factory Waiu in Kawerau. The establishment and makeup of the Waiu shareholding involves another large collective of Maori as well as an International shareholder.
Rob has and is well known for his passion for assisting Maori business growth, mentoring others where possible, working with tangata whenua for the betterment of nga mokopuna, nga tamariki katoa.
He is also a keen horseman and hunter enjoying the bounties of the whenua whenever the opportunity arrives. Rob resides in the Bay of Plenty (Owhakatoro), and alternates between Rotorua and Ruatoki.